Spotlight:   Erdogan's promises and economy's  troubles are different
"Once his strongest point, economy has become the biggest trouble of Turkish President Recep Tayyip Erdogan and one of the…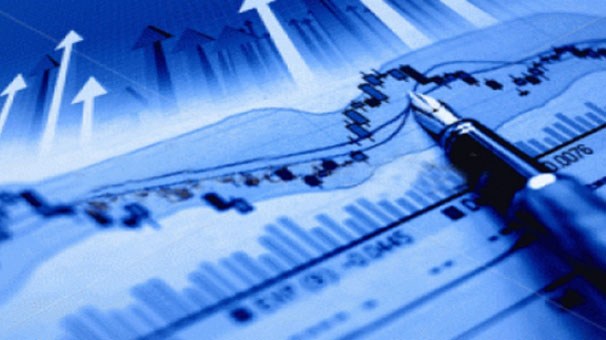 "Once his strongest point, economy has become the biggest trouble of Turkish President Recep Tayyip Erdogan and one of the most important reasons for his decision to call snap elections for June as he plans a shift to an executive presidency to weather a storm.
Turkey will have snap presidential and parliamentary elections on June 24. After a controversial constitutional referendum in April 2017, Turks voted in favor of a switch to a presidential system from a parliamentary one and the new system will go into effect following the upcoming crucial vote, writes Mr. Burak Akinci of Xinhua News Agency.
Aiming to ease fears over the economy, the Turkish president promised in a public rally in Istanbul, Turkey's economic heart, lower interest rates and inflation and to reduce the current account deficit.
"The Turkish economy will be more resistant to outer shocks and financial blows. Turkey will be more attractive to investors," Erdogan said.
"Development and prosperity projects will be accelerated so as the national income will be deployed to all grounds in our society beginning from the base, the gap between the income groups will close rapidly," Erdogan said to thousands of his supporters.
But experts believe that even if Erdogan wins the presidential race where he is the clear favorite against a handful of rivals, he has to act quickly and resolutely to rebuild confidence.
"The most important priority is to embark on a path of structural reforms in economy that have been delayed in the past years. This is what is needed to be done immediately after the elections," said Enver Erkan, a Turkish economist.
"The next administration of Turkey should have the necessary resolve to adopt and apply reforms," he said, indicating that the present government lacked in doing so and brought over the actual weaknesses of the economy.
"Whoever wins the election, it is most important to focus on securing a soft-landing instead of preoccupying ourselves with lifting the economy. This means focusing on how to help companies that have large debts that they cannot pay off, as well as companies on the brink of bankruptcy," commented economist Ugur Gurses in his column in the Hurriyet Daily News.
According to Erkan, there are still positive signs in the economy in the short term because it has a good potential for growth in 2018, and despite the increase of imports, Turkey has also managed to increase sensibly its exports.
But in order to keep things on track in the coming months, a proper interest rate is a must, he added.
"All of this strengthens the case for the Turkish monetary policy committee to take further steps to tighten monetary policy over the coming months," said Tuvey in a note to investors.
Investors demand rate hike instead of promises
As growth has accelerated, economists question whether the Central Bank of the Republic of Turkey's rate rise last month will be enough to slow inflation. Piotr Matys, emerging markets foreign exchange strategist at Rabobank, says it's been difficult for the central bank to act. Each time it hinted a rate rise was coming, the government would hit back.
"The central bank has been criticized by foreign investors for being behind the curve and not raising rates fast enough. But we have to remember that the central bank has been operating in a difficult environment because the main objective of the governing AKP party is to maintain robust growth," he explained.
As the economy reaches a fever pitch, things might be about to cool off.
In a bid to secure power, Erdoğan last month moved planned elections forward by more than a year. Voters will now head to the polls in a general election next month, which Matys says gives the central bank more room to pull the reigns back on the economy since there won't be time for higher rates to disrupt economic activity in a negative way for the ruling party.
"If anything, I would argue a hike is positive because it should stabilize the lira and prevent sentiment among consumers and corporates from deteriorating. There's a strong correlation between the value of the lira and sentiment of consumers and companies. And Turkish officials will benefit from that. If you allow a currency to weaken even further, that could lead to potential unpredictable outcome for the elections," Matys said.